Welcome to the house of fools
Don't spill your bloodwine on the carpet: it's a waste of good bloodwine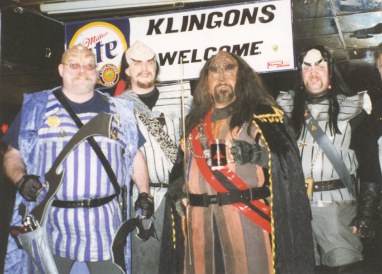 ja'chuq tuq Kiln
this guy is a press whore!
The Death of Metal is Here
Star Trek, Klingon and related marks are the copyrighted property of Paramount Pictures and Viacom.
This website is a product of fan expression. No copyright infringment is intended. It is simply an exercise in mental masturbation by a geek who desperately needs a life
Most photos are supplied by the House of Kiln or their allies. Some graphics used on these pages may have been stolen from somewhere else. Many thanks to William "Bear" Reed (Adm. Kragtowl of House Trekkan) for the use of some of his work. Thanks also to House Veska. To the others who may have been ripped-off, my apologies. I will be glad to extend credit if you let me know who you are.